Real Flavor, Real Taste, Ayurvedic Ingredients,
Vegan, Soy Free, Preservative Free,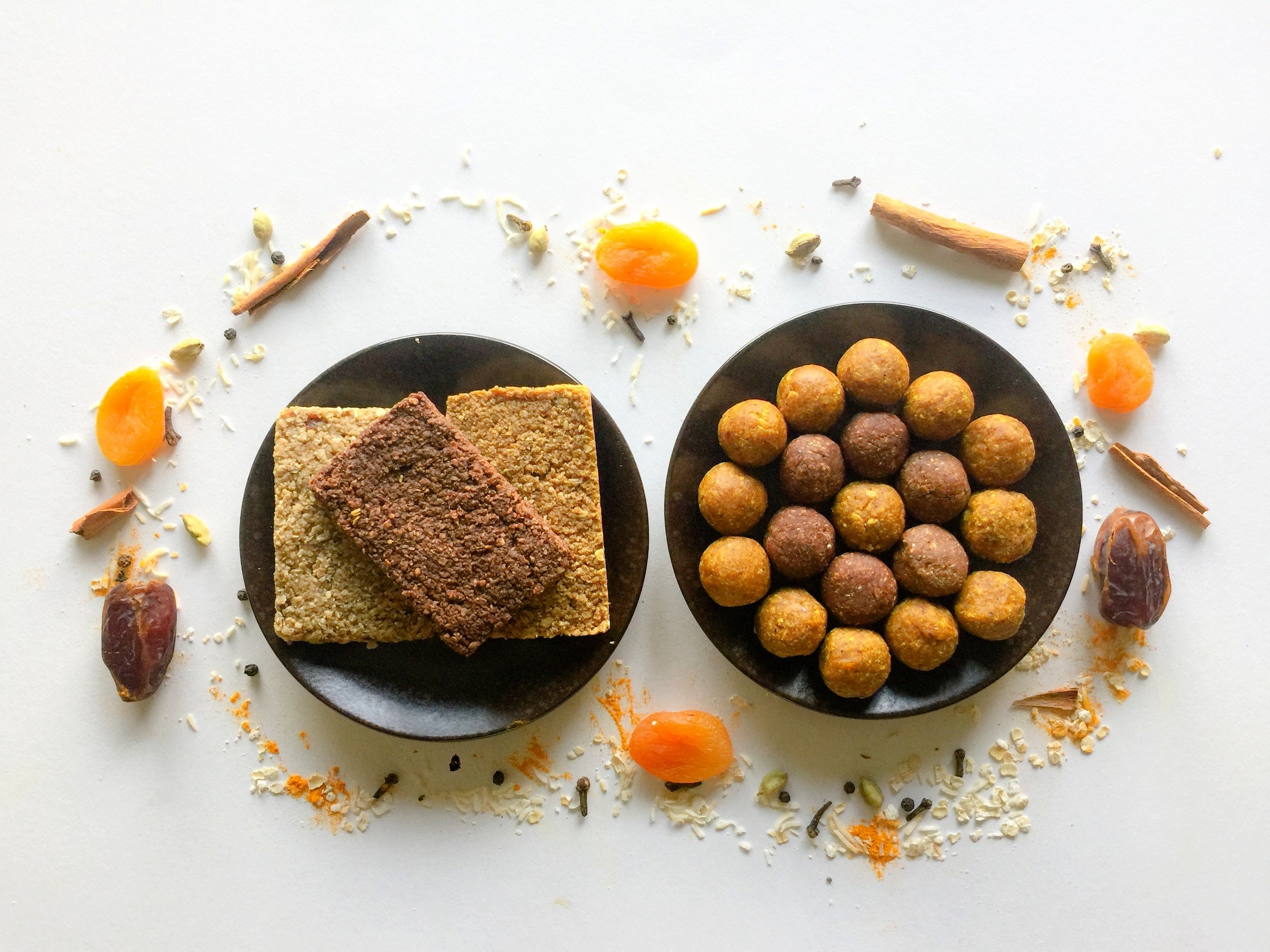 Ojas Bars
baked bars
they come in 4 unique flavors.
Cocoa Bar
Cardamom Bar
Clove Bar
Cinnamon bar
Ojas Bites
Raw, unbaked, bite size
there are 4 Delicious varieties
Cafe Bites
golden milk bites
seed power bites
mighty nuts bites
What's Ojas?
Ayurveda -one of the oldest holistic (whole -body) healing system believes OJAS is the purest substance in the universe and is omnipresent in human beings. it is an Essence present in every tissue, an Essential Energy for body and mind which is responsible for health, strength, Vitality, long life, immunity, mental and emotional well being. unfortunately, today's lifestyle and stress depletes OJAS. to get OJAS we need balanced diet of Pure Nourishing Foods, which are digested easily by our body, with balance lifestyle.
Our products are pure, simple, made fresh with dates & oats -which increase oJAS (per ayurveda). Added spices in our products like turmeric, ginger, cardamom, clove, cinnamon give them the unique flavor, Taste & also have immense health benefits. Nuts like almonds & walnuts and seeds like chia, flax, hemp & pumpkin are also regarded highly in ayurveda and are good source for ojas.